Home Intercom
---
Austguard have a wide range of home intercom solutions available. We can advise on the best options based on the design of your home. See below for some of the intercome solutions we provide.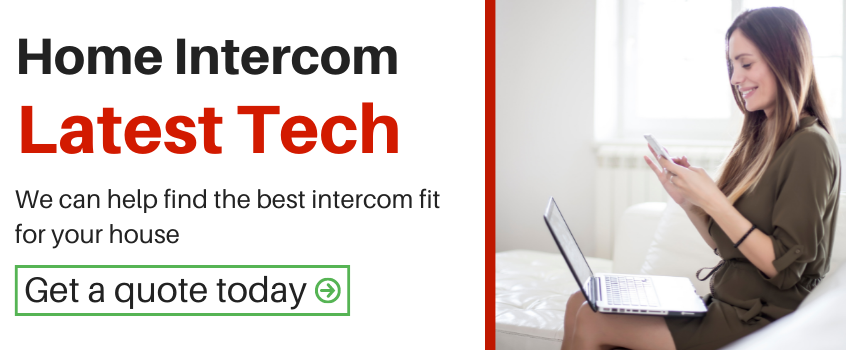 IP Villa Outdoor Station & Indoor Monitor
DHI-KTP01(F)/(S)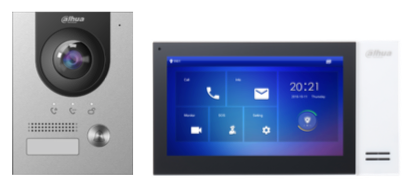 P Villa Door Sta on
2MP CMOS camera
Mechanical button
Night vision & voice indicator
160° angle of view
Group call
Aluminium alloy plate
IP55&IK07
Surface mounted and flush mounted
Support standard PoE
IP Indoor Monitor
IPC surveillance
Alarm integration
High performance
Embeded 8GB SD card · Support standard PoE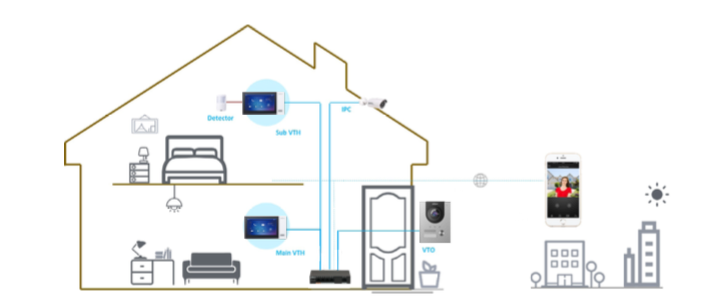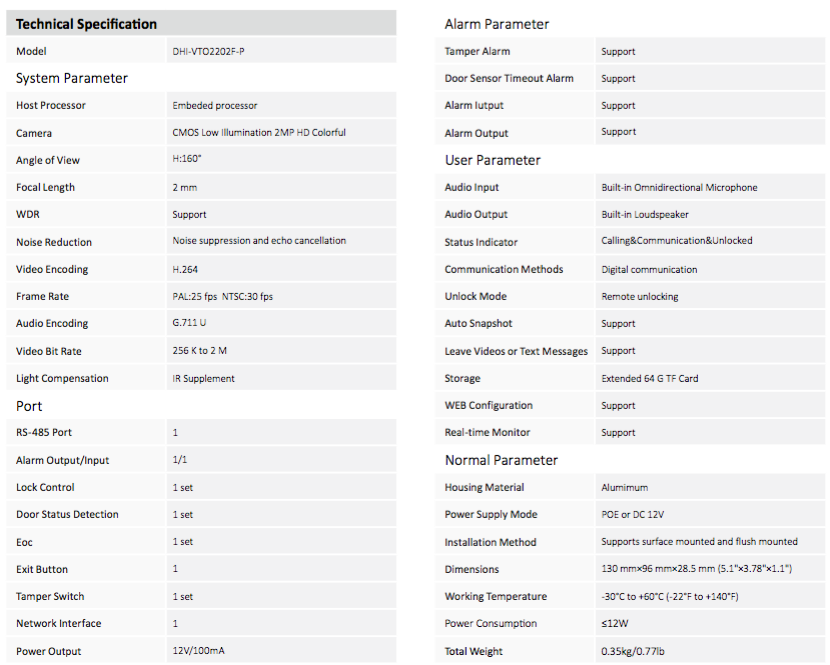 IP Villa Outdoor Station
VT02101E-P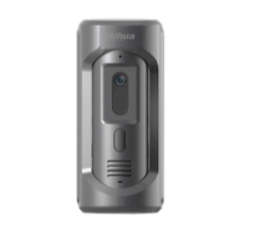 Features
HD CMOS camera
Zinc alloy panel, IP65,IK10
ICR Night vision &Voice indication · Video & Audio messaging
TCP/IP,SIP
Surface-mounted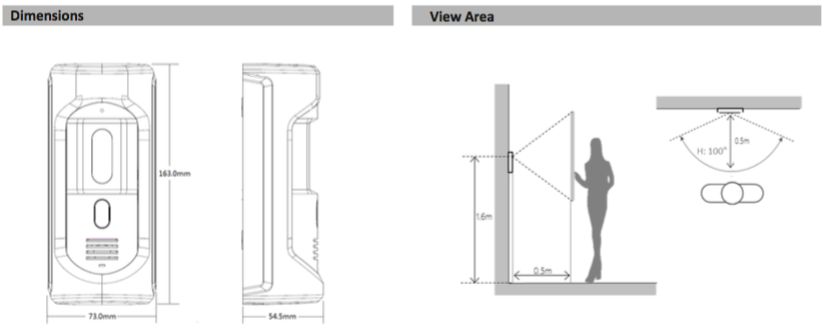 ---
Security Video Intercom From $975.00
Complete your home security with professional home video intercom with flexible options.
7" Wide Screen Handsfree TFT LCD Video Intercom System
Soft touch buttons
Selectable ring tones
Baby monitoring functions between room stations
Optional handsfree audio room station
Internal communication between room stations
Build in switcher for 2 door stations
Colour CCD camera door station
Door release function from the door station
12 month warranty
Door station: 92(W) x 178(H) x 14-20(D)mm
Monitor: 235(W) x 125(H) x 25(D)mm
We also have quality home intercom systems starting from $499
At Austguard Security we pride ourselves on providing quality solutions. Call us today on 1300 883 898 to find out more on our Security Video Intercom for your home.
Location: We Travel All Over the Perth Metropolitan Area.
A great alternative to the standard intercom is an intercom that uses the home phone with the option to divert to your mobile if unanswered or when put into unattended mode. If out back around the pool or entertaining take the phone with you, no need to run inside to the screen.
Alarm Systems
Security Systems
Please contact "Mark" on
Ph: 1300 883 898
to get a
quality
alarm system, CCTV camera system, home intercom, or access control system in Perth, at a great price today.