Premium Home Alarm Systems Perth
---


Premium R12 Series
For the Premium R12 series the detectors have been upgraded to the DSC LC100 pet immune detectors. The code pad is now the Touchnav for the good looks and to allow access to advanced features offered. A remote kit with 2 fobs has been added when entering through the garage, fobs will also be able to control the garage door opener.
As with all the starting kits listed extra devices can be added.
This what I would recommend for a 4x2 home.
2 door contacts for the front and garage shoppers doors, this starts the entry/exit delay and the use of the chime mode. A great feature for wondering young children or teenagers for that matter.
4 detectors to cover the main areas, normally the master bedroom, family, lounge and passage.
Starter Kit Inclusions:
1 x Hills Reliance 12 control alarm panel
1 x Touchnav code pad
1 x 12V back up battery
1 x 16V plug pack power supply
1x combo siren with strobe
1x 110 db internal pezio
2x consealed door contacts
4x dsc lc100 pet immune detectors
1x Remote kit with 2 fobs
Crow 1000 Dualtech Pet Immune Detectors (x4)
Slim and modern design with excellent detection performance.
2 year warranty! (1 Year manufacturer - 1 Year Austguard)
Digital Pulse Count and Temperature Compensation
15 meter volumetric range
Wont trigger from your pets
Great false alarm immunity
Sealed Optics
Touchscreen Keypad
Touchscreen Keypad
Backlit keys and intuitive operation
Fire, Medical and Police functions
Sirens
External Siren and Strobe Unit.
110dB Output and LED Strobe for intrusion indication.
Internal screamer.
110dB output.
Professional Installation
All systems are professionally installed and tested using quality components.
Our installers clean up after themselves leaving your home better than when they arrive.
Comprehensive and clear instructions on how to use the alarm, arming, disarming, setting access codes and understanding sensors.
Lifetime backup by owner operator Mark Schwarzer who has more than 20years experience with domestic and commercial alarm systems.
Upgrades Available
Extra Detectors

Door Contacts

Window Shock Sensors

Smoke Detectors

Panic Buttons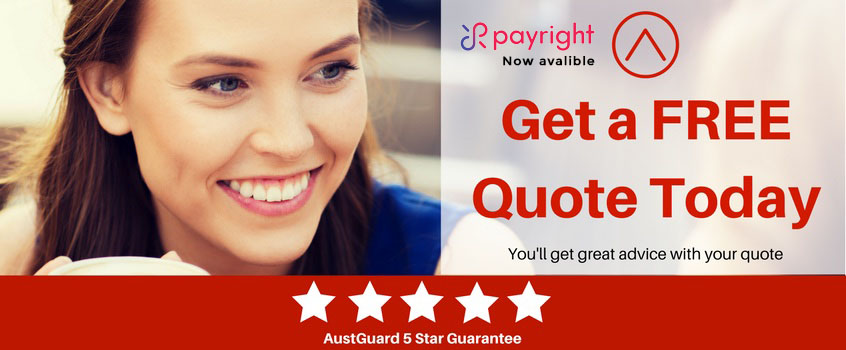 Don't forget we also can install Home and Business CCTV Systems and Security Video Intercom
Alarm Systems
Security Systems
Please contact "Mark" on
Ph: 1300 883 898
to get a
quality
alarm system, CCTV camera system, home intercom, or access control system in Perth, at a great price today.