Access Control Systems Dalkeith will simplify your staff access management and allow you to monitor from your phone.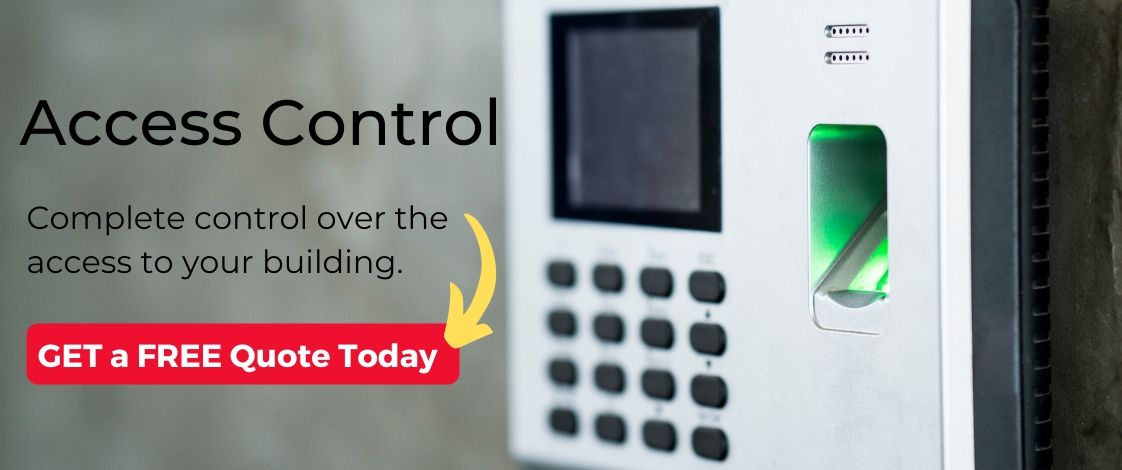 Want complete control over who enters your Dalkeith business?
Often when you have a business and restricted access to a building access control systems are the best way to monitor not just your employees but any tradies or visitors you may have come to your building. For complete control over the access to your Dalkeith building, get a system installed by Ausguard today.
Types of Access Control available in Dalkeith:
User facing - Access cards, card reader and access control keypad.
The most familiar part of access control systems are the cards, ID badges and, more recently, the smartphone apps that elicit an OK beep when presented at a card reader and unlock the door. These are also known as credentials since they bear the user's data that tells the reader to grant you permission to be on the premise, or in other words, that you are an authorized entrant.
Access cards are typically proximity cards that, rather than being swiped or inserted like credit cards, are held two to six inches in front of the card reader. The same procedure is followed for phone apps. The benefit of using credentials is that they are personalized, so any unlock event can be traced back to the person associated with it.
For more information about our access control integration in Dalkeith, Contact us for a free quote.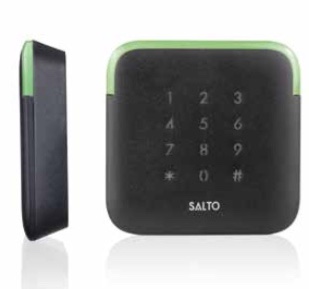 ---
Admin facing - Access management dashboard, integrations of API.
The admin-facing side is the management dashboard, or portal, where the office administrator, head of security, or IT manager sets the parameters of persons allowed to access the premises, and under which circumstances. This involves a management dashboard, often in the cloud, and a way to provision access-such as a card programming device.
In more advanced systems, the manual operations aspect can be automated. For example, the provisioning (creating and deleting access) can be done automatically by connecting the access dashboard to the company directory of employees. When a new hire shows up in the system, a new access is automatically positioned via an API or integrating-database service like Google Apps, Microsoft Azure, SAML, or Okta.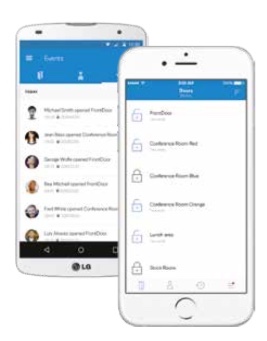 ---
Infrastructure - Electric door lock hardware.
Locks - Electronic locks are used to electrically unlock the door on which it's installed. They usually have a wire that powers them. Some locks lock when they are supplied with power while others unlock when supplied with power. The former are known as fail safe locks and the latter are known as fail secure.
The choice of which to use depends on the area being secured. Entry doors call for fail safe locks, since they need to comply with building codes and fire regulations, that call for people to be able to exit at any time, even in the event of a power outage. IT rooms should be wired fail secure because they need to remain locked at all times, even in the case of emergencies. Fail secure doors also need to be equipped with electrified push bars to allow people to exit quickly in case of a fire.
Access Control Panel - Also known as the access control field panel, or intelligent controller, the access control panel is not visible to most people in a facility because it's installed in the IT room or the electrical, telephone, or communications closet. The reason for this precaution is because all the locks are wired to it. When a valid credential is presented at the door reader, the panel receives its request to unlock a specific relay, which is connected to the specific door wire.
Access Control Server - Every access control system needs a server where the permissions are stored in an access database. As such it acts as the center or "brain" of the access control system. It is really the server that makes the decision whether the door should unlock or not by matching the credential presented to the credentials authorized for that door. The server can be a dedicated local Windows or Linux computer, a cloud server, or even a decentralized server when the permissions are stored in the door reader. The server also tracks and records activity and events regarding access, and allows administrators to pull reports of past data events for a given time period.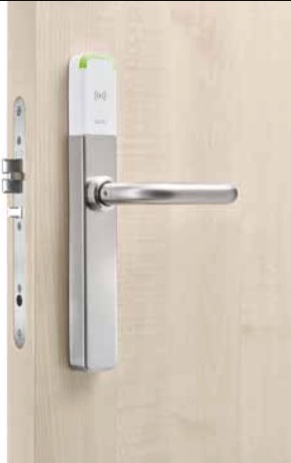 ---
Why Access control for your Dalkeith business?
Compliance - Hospitals, banks and SaaS providers all need levels of security and regulations to meet compliance. Does your Dalkeith business meet compliance? - Check today and get a quote.
IP Data - Businesses that deal with privileged data and intellectual property, such as software developers, entrepreneurs, startups, and pharmaceutical companies need to not only control who comes into their facilities, but which areas they are allowed to access.
We can help you integrate an access control database with your systems.
Companies that we recommend
Workflow automation is integral to any Dalkeith business to ensure the best out of your workplace and employees. Remove mundane tasks and increase productivity with Dalkeith workflow automation systems.
Is your roof insulation a massive health hazard due to generations of rats living, breeding and dying your Dalkeith business roof space? Dalkeith insulation replacement will handle all the gross stuff leaving you with a clean safe roof space.
Looking for an all year round option for your Dalkeith home outdoor areas? Urban track outdoor blinds are your best option, as they will create a useable outdoor area all year round by blocking rain, wind and harsh UV rays.
All Dalkeith businesses need a strong brand and image. Dalkeith Graphic Design Studio will get your businesses brand sorted from start to finish with packages available for all type and sizes of businesses. Visa Avis's logo was designed by Maverick Design Studio and he has been so helpful and professional every step of the way. He works fast and creates amazing designs.
Bookkeeping done well is integral to any Dalkeith businesses succeeding. Dalkeith bookkeeping services can help ensure that your books are up to date. Mobile services are available to come to you in Dalkeith.
Need access control in your personal life? Don't want anyone else getting into your fun projects like building an awesome supercar. We can help get that set up, but for information on the Australian Ford GT40 Replica Car Kit visit thier site today.
If you have a car you drive daily chances are that you have gotten some kind of damage and wear and tear to your Alloy wheels. Rim Clinic can machine polish your alloy wheels, and make them brand new. They are mobile and can come to you in Dalkeith.
Looking for some assistance on an unfair dismissal claim? Work Claims Australia are registered industrial agents equipped to deal with a range of Dalkeith workplace relations issues.
Got some hard to reach/large windows that are getting a bit grimy? Professional Window cleaning Dalkeith services include washing the inside and outside of the glass pane, as well as wiping the frames, tracks, sills and fly screens and sliding doors. With their exclusive Eco-friendly formula it is pet and family friendly.